Urban Loft or Neighborhood

APARTMENT

Janus is a bit of both. Top floor apartment units feature vaulted ceilings and generous deck space for an urban, loft-like feel. Tuck into an apartment with oversized windows to take in the bustle of 85th or the manicured lawns of nearby bungalows.

Every square inch has been carefully considered to maximize space for your favorite things, with ample room for livability. Clean lines and contemporary color palettes create warm, inviting spaces.

While it's nice to have a few perks, some mega-apartment-buildings command high rents for amenities you'll never use – like a rooftop pea patch that is quickly overgrown, or a library you pass on your way to the elevator. At Janus, you'll enjoy access to a Great Room, gated patio and fire pit, and a fitness room – should you feel the urge. But we know home is just one part of your life. Located in Columbia City's historic district, there's a world to explore
just outside your door.
Janus gives you two great perspectives.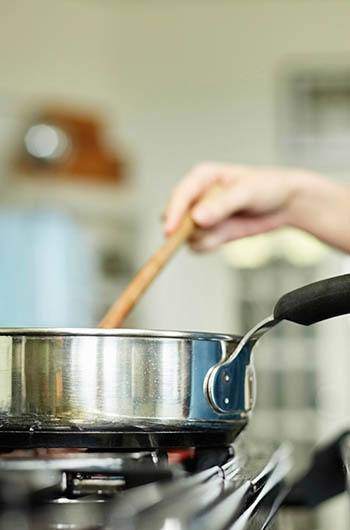 HOME FEATURES INCLUDE
Two pleasing color palettes:

SLATE: Dark gray finish materials are mixed with rich, warm wood and clean, white surfaces to create a sophisticated, contemporary tone.
BIRCH: Cool neutrals combine in shades of sun, sea and sand to create a welcoming, relaxing vibe.

Plank wood laminate flooring in living area
Modern loop carpet in bedrooms
Quartz countertops
Full-height tile backsplash
Pull-up peninsula island with pendant lighting*
Stainless steel appliances
Oversized windows
Full size energy efficient washer and dryer
Oversized balconies*
USB outlets
*In select units

ESSENTIALS 
and Embellishments
From local restaurants and watering holes, to Taproot Theater and nearby Green Lake – there's plenty of fun within walking distance. And everyday needs are easily met with retailers right outside your door.

PATIO The patio is your own backyard with a separate iron-gate entrance. Step out with the pooch or grab a growler and hang back for a barbecue with friends, then relax with s'mores 'round the firepit.
HANG Take the party to the Great Room with an expanded kitchen and open floor plan to socialize by the fire or catch the game on the big screen.
ART Life is left to interpretation with permanent and rotating art installations. Local artists' work in iron, oil, lithography and light are designed to draw the eye and fuel the imagination.
FIT Pop into the fitness room for some quick cardio, a round of free weights or just to stretch and de-stress. Or grab your ride from the bike locker and pedal about town.
PLAY Somewhere between work life and home life, there's time for a game of shuffleboard – located in the lobby.
SIP While we can't make any promises – with space for retail and covered café tables along 85th, we imagine a coffee shop, cozy cocktail bar and cycling studio would be perfect partners.